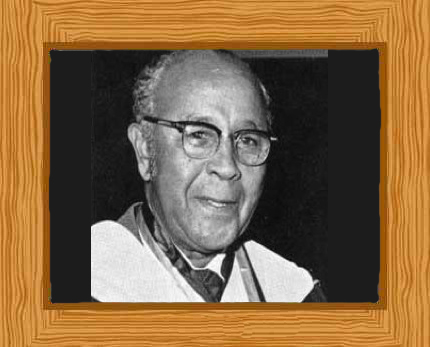 It has been said that Mother Nature has all sorts of plants that can make a difference in the way people take care of their health and also ward off diseases and remedy ailments. One man that has made use of plants to come up with drugs that remedy illnesses is Percy Lavon Julian. Percy Lavon Julian is a research chemist and one of the first advocates of plant-based drugs from the U.S. In fact, he is one of the first men to study the chemical fusion of medicinal drugs that are derived from plants.
His other distinctions include being the first chemist to fuse physostigmine which is a natural product and pioneering the large-scale, industrial production involving the chemical fusion of steroids, progesterone, testosterone and human hormones derived from sitosterol and stigmasterol—both derived from plants. The work of Percy Lavon Julian would help start the path for the production of corticosteroids, pills for birth control and cortisone production.
Later on, Percy Lavon Julian would put up his own business to integrate steroid intermediates that were derived from wild yams from Mexico. This work of his would help lower the price of steroid intermediates that pharmaceutical manufacturers paid for such things which meant that his works also helped them expand the usage of a number of important drugs.
Percy Lavon Julian was really quite prolific in that he received approximately 130 patents for his chemical discoveries. In fact, Percy Lavon Julian was one of the very first black citizens to get a Ph.D. in chemistry. Another feather in his hat is that he is also known as the first ever black chemist to be given a spot in the National Academy of Scientists. He was also the second black man in any field to be inducted into the National Academy of Sciences. The first was a man named David Blackwell.
He had a lot to go through in terms of his life, career and studies mainly because he was African-American, and he lived during a time where their rights weren't at all recognized. He also overcame personal scandals to become the great scientist and chemist that the world knows him to be.
Education and Life
Percy Lavon Julian hailed from Montgomery, Alabama and he was the eldest if 6 kids. His parents were Elizabeth Lena Julian Adams and his father was James Sumner Julian. Both Percy Lavon Julian's parents were graduates of a school that was to become the Alabama State University of modern times. James, his father, worked as a clerk in the USPS. Percy Lavon Julian's paternal grandfather worked as a slave. While his mother had a good job working as a teacher, Percy grew up in a rather racist environment since it was the time when the uber-racist Jim Crow laws were deeply entrenched in US culture. This was what made the achievements of the Julian family rather extraordinary since they lived during a time where most African-Americans didn't always move past the 8th grade. However, Percy Lavon Julian's parents made it a point that their kids were able to obtain higher education.
In college, Percy Lavon Julian went to DePauw University which was in Greencastle, Indiana. The college had limited slots for African-Americans and Julian was forced to live in ways that were rather humiliating due to the segregation which so firmly encroached the rights of their kind. For one, he was prohibited to stay in the dorm and he had to live in a dorm off-campus that would not even give him meals. It was a very long time before he found a place that would serve him food.
He wanted to get a Ph.D. in chemistry but he found out that it wasn't too easy for African-Americans. That wouldn't hold him back. He moved to Harvard for his Austin Fellowship but the school withdrew his teaching assistantship since they were worried that their white students wouldn't be too happy being taught by a black man. He wasn't able to get his Ph.D.
The Turning Point
There was a point in his life where a scandal broke out and he had to leave his job. This was when Julian's mentor, a man named William Blanchard, served as a savior and threw him a life-line that he so desperately needed. Julian was offered a teaching position at DePauw University in 1932 and he was to teach Organic Chemistry—this was in 1932. Josef Pikl, a student from the University of Vienna, was asked by Julian to visit the US and in 1935 the pair was able to complete their work which involved the total synthesis of a chemical called "physostigmine." The pair also confirmed a structural formula which they assigned to it.
Another of Julian's major works involved the extraction of stigmasterol which was a chemical that could serve as raw material to make human steroidal hormones since his wife was suffering from infertility at that time. He got the name from the West African Calabar bean Physostigma venenosum. It was around the same time that German scientists Butenandt and Fernholz studied stigmasterol from soybean oil which could also be turned into progesterone.
His Work on Steroids
After he was denied a job at DePauw for racial reasons, he then tried to look for a job in Appleton, Wisconsin but was denied again since the city had a law against African-Americans staying in the city after sundown. Instead, he got soybean oil from a company called Glidden where he would use the oil to be the starting point to synthesize human steroidal sex hormones.
Glidden offered him a job where he supervised a plant in the year 1936. His job at Glidden took a turn in 1940 when he started to work on fusing estrogen, testosterone and progesterone that came from stigmasterol, sitosterol and plant sterols from soybean oil. He used a foam technique which he came up with and patented.
His Death
This brilliant man died on the 19th of April 1975 of cancer. He was buried at the Elm Lawn Cemetery in Illinois.