We've all had ideas – some good, some not so good.
I can't begin to imagine how hair-pullingly frustrating it must be to hatch a brilliant new idea, believe passionately that it's right, then find everyone else ignoring you, or telling you that you're wrong, or even mocking you.
Worse still, imagine reaching the end of your life and finding your brilliant idea is at best gathering dust, or at worst generating hostility.
Here are seven scientists whose ideas became widely accepted only after they were dead.
The Ideas Rejected
Alfred Wegener
Continental Drift

Lived 1880 to 1930
Alfred Wegener proposed that Earth's continents move very slowly. Over millions of years they can move a long way. Between 1912 and 1929 he published a stream of fossil and rock evidence to support his theory. He died on an expedition to Greenland in 1930.
Wegener's theory of continental drift was rejected by most other scientists during his lifetime. It was only in the 1960s that continental drift finally became part of mainstream science.
Ignaz Semmelweis
Hand Washing Saves Lives

Lived 1818 to 1865
The story of Ignaz Semmelweis is tragic on a number of levels.
Firstly, there are the women who died who shouldn't have.
In 1847 Semmelweis, who was an obstetrician, (a doctor specializing in childbirth), published evidence that when doctors washed their hands before examining or treating patients, the mortality rate for women in his birthing ward in Vienna, Austria, was greatly reduced.
In his hospital, doctors routinely examined diseased corpses in the mortuary, then attended women in childbirth without first washing their hands. In some months as many as a third of the women in the birthing part of the hospital were dying!
Semmelweis could not explain why hand-washing was effective – he didn't know about germs – he just saw that it worked and that patients no longer caught fevers and other diseases.
The second tragedy is that although Semmelweis cut death rates in his own hospital, his attempts to spread the word failed. Many people died because hand-washing was not made a routine part of hospital practice.
The third tragic part of the story took place in 1865. Semmelweis had become clinically depressed when his work was rejected and he started behaving oddly. He was lured by another doctor into an insane asylum in Vienna. Realizing it was a trap, Semmelweis tried to get out, but was held and badly beaten by guards and placed in a straightjacket. He died two weeks later, most likely from injuries he suffered during the beating.
With Semmelweis gone, the fourth tragedy is that his hospital went back to running 'properly' again, discarding his 'crazy' ideas. Mortality rates increased by a factor of six, but nobody cared.
Aristarchus
Heliocentric Solar System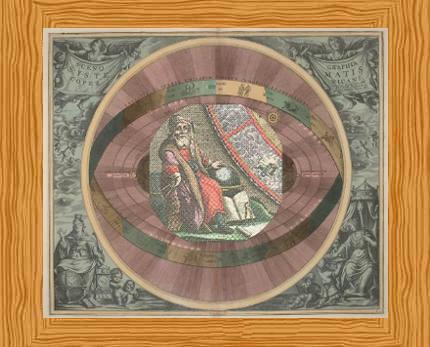 Lived c. 310 BC to c. 230 BC
Aristarchus was born in about 310 BC in Ancient Greece. He was the first person to propose that the earth and the other planets orbit the sun. He also said that the stars are much farther away than the planets.
Aristarchus lived at the same time as Archimedes. We do not know if Archimedes agreed with Aristarchus's heliocentric idea, but we know about Aristarchus's ideas because Archimedes mentions them in one of his own works.
Most people ignored Aristarchus and continued to believe that the earth lies the center of the universe and that everything orbits our planet.
Some people demanded that Aristarchus be put on trial for daring to say Earth is not at the center of the universe.
Soon Aristarchus's work was forgotten. It would stay forgotten for almost two millennia.
Gregor Mendel
Genetic Inheritance

Lived 1822 to 1884
Gregor Mendel was a monk who founded the science of genetics. He was the first person to correctly identify the rules of heredity which determine how traits are passed through generations of living things.
The importance of Mendel's work was only properly appreciated in 1900, 16 years after his death, and 34 years after he first published it.
A year after he published his work, Mendel became Abbot of his monastery and spent his remaining years managing the monastery and its monks.
Nicholas Copernicus
Heliocentric Solar System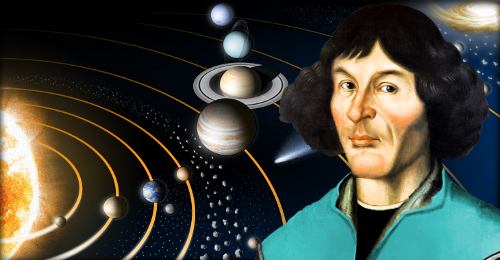 Lived 1473 to 1543
1,800 years after the time of Aristarchus, Nicholas Copernicus began the scientific revolution when he resurrected the idea that the earth and other planets orbit the sun. He published his work shortly before he died.
Most astronomers who read Copernicus's book agreed that it was excellent, but they did not believe it – most continued to believe that the earth is center of the universe.
Johannes Kepler
Heliocentric Solar System – Elliptical Orbits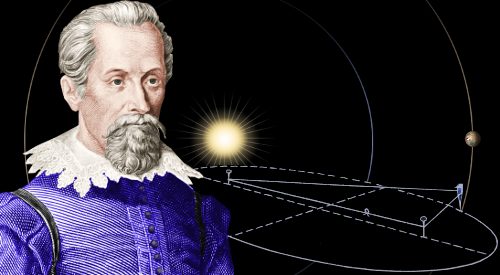 Lived 1571 to 1630
Johannes Kepler is the third scientist on this page who believed that the solar system is heliocentric, but he could not convince many other people that he was right. The idea of a sun-centered solar system met with a lot of resistance – based partly on religious beliefs – and based partly on common sense – everyone can see that the sun goes around the earth, rising in the east and setting in the west.
Kepler was one of the few people – Galileo Galilei was another – who wholeheartedly backed Copernicus's theory.
Kepler went further than Copernicus, who thought planets travel in circular paths around the sun. Kepler discovered that the planets' paths are 'squashed' circles – ellipses.
Despite the brilliance of Kepler's work, it was largely ignored in his lifetime. Decades later, Kepler's work was the platform from which Isaac Newton discovered his law of universal gravitation.
Amedeo Avogadro
Avogadro's Law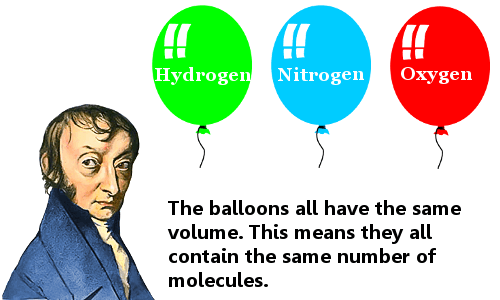 Lived 1776 – 1856
Amedeo Avogadro was a nobleman who became a lawyer, then a school teacher, and then a university professor.
He proposed that equal volumes of different gases contain an equal number of molecules, provided they are at the same temperature and pressure.
Although his hypothesis was rejected by other scientists during his lifetime, by 1870 it was generally recognized to be correct. Avogadro's hypothesis in now known as Avogadro's law.
Rejection with Reason
Of course, many big new scientific ideas are rightly rejected, because most are flawed. Otherwise, today we might accept ideas such as the existence of: Planet Vulcan, N-Rays, Caloric, Pangenesis, an inhabited Sun, and the number of the universe.
Author of this page: The Doc
Images of scientists digitally enhanced and colorized by this website.
© All rights reserved.